Construction has begun on the 30 acres of industrial land located East of downtown Ripley. Located on Bruce County Road 6, the industrial park is located within our Community Improvement Plan area which provides access to our Downtown Improvement Program Grants.
Zoned light industrial (M1), this property permits;
accessory retail store
wholesale outlet
showroom or office
accessory use
commercial school
contractor or tradesperson establishment
light industrial use
scientific research establishment
warehouse
wholesale outlet
Prime industrial property with over 18 acres of net developable land. The site will be fully serviced with Natural gas, hydro and water. 
Price is negotiable and lot design is flexible.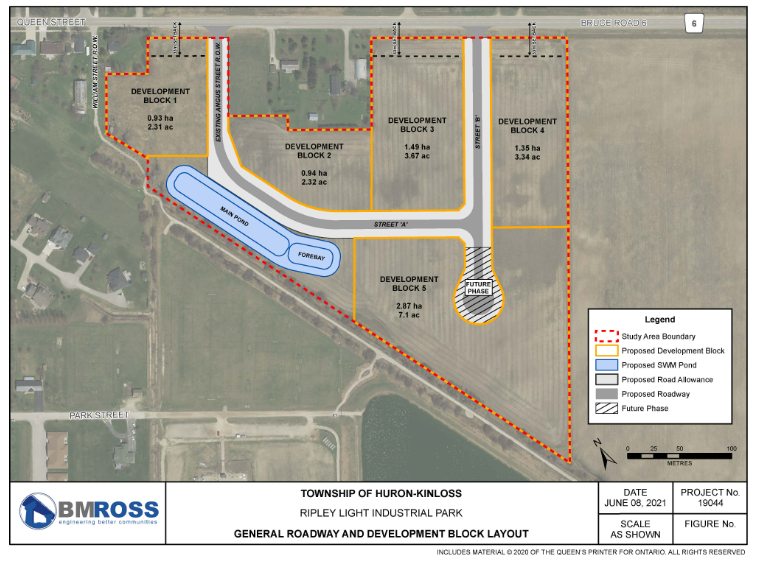 Key Details:


Vacant land previously used for agricultural purposes
Storm water management pond and ditches
Natural gas, hydro, telecommunications and water available in 2022
Flexible lot design (no plan of subdivision)
18 acres of net developable land
Price per acre is negotiable
Regional Information:
The Ripley Industrial Park is located 15km from Kincardine and 40km from Bruce Power
The property is located on Bruce County Road 6 and within 8 km of two major highways
Located centrally in the Tri-County region as identified by our nuclear partners
Ripley, Ontario:


The Ripley Industrial Park is located south east of downtown Ripley
The northern heart shaped blue line delineates the industrial park, the area South is Municipal land (includes the Ripley lagoon)
New subdivision with 28 single family homes and 40+ townhouse style homes is currently under construction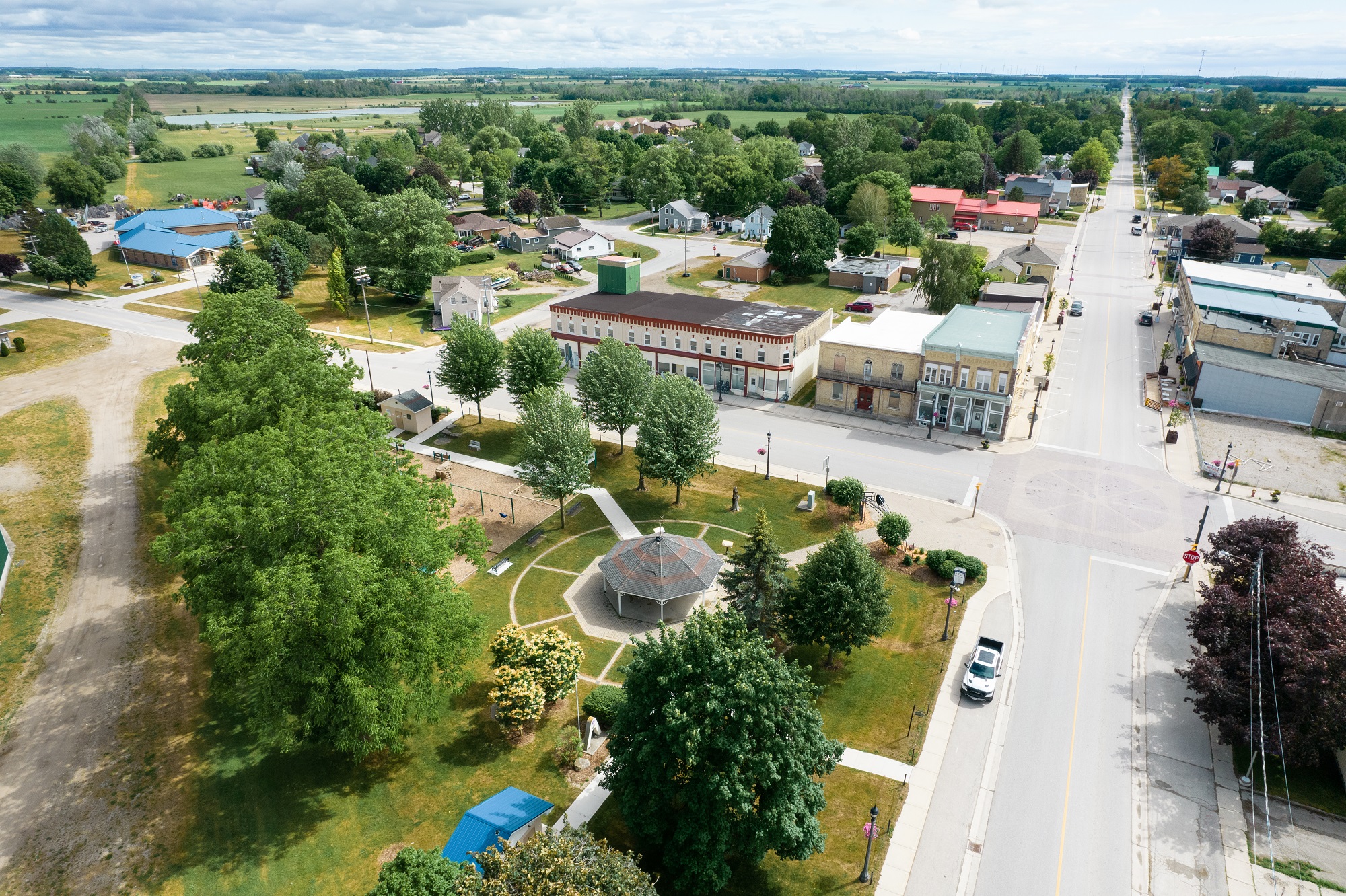 Why Ripley?
The Tri-County region consists of Huron, Grey and Bruce Counties, Ripley is centrally located and primed as a great location for Bruce Power suppliers and other industry
18 acres of net developable land, lot coverage of up to 30% permitted
Within 8 km to two major highways (highway 21 and highway 86)
Within 15 km to Kincardine and 40 km to Bruce Power
Storm water management pond on site
Utilities available: hydro, natural gas, water, telecommunications
Zoned light industrial with a flexible lot design
Grow in Huron-Kinloss
Investing in our vibrant community is sure to yield an abundant harvest! Contact our team today to learn more about how you can expand your business in Huron-Kinloss. 
For more information about how to purchase property at the Industrial Park, contact:
Mary Rose Walden, Chief Administrative Officer
Phone: 519-395-3735
Subscribe to Our News
Stay up to date on the Township's activities, events, programs and operations by subscribing to our news.