Kids Christmas Baking Workshop
Join Kala Stuckless from Empowering Kids in the Kitchen for a Christmas Baking Workshop! Little bakers will make sugar cookies and snowman Oreo pops!
Friday, December 8
Ripley-Huron Community Centre
3:30 p.m. to 5:15 p.m.
$45/child - Ages 7-12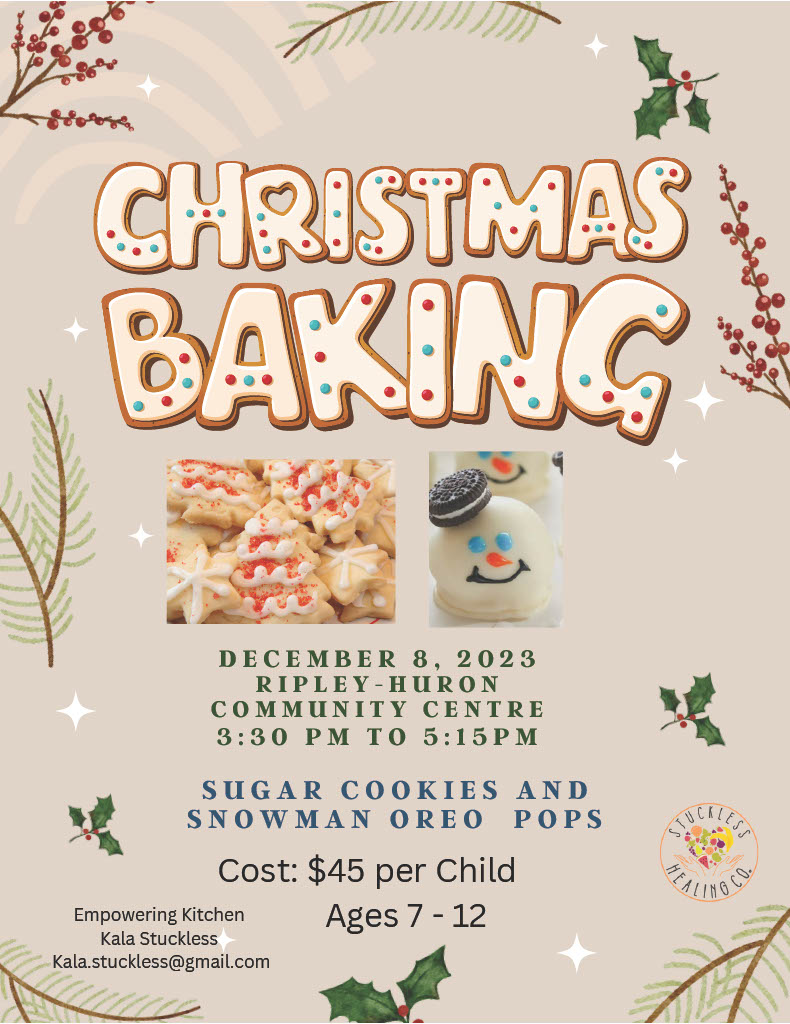 To register, contact kala.stuckless@gmail.com
Subscribe to Our News
Stay up to date on the Township's activities, events, programs and operations by subscribing to our news.